(Sorry for the delay! My emails refused to send these pictures through!)
Yes, it IS the middle of January! I know the new year may be in full swing for many of you, but January has always been for me a bit of a worm hole. A blip in the fabric of space and time that allows one to nestle into the new year and figure out just where one would like to go. I like to think of January as the Tardis of the New Year. I get to tumble about in space for 31 days before settling on where I'd like to go (oh, and if you're wondering, the Ninth Doctor doth accompany me).
I've been working on this little lovely since the turn of the year. Recently, thanks to my unashamed addictions to Pinterest boards and British Magazines, I've developed a very healthy addiction to Scandinavian Style. Scandi Style, as it is affectionately known in all the Brit Lit I read, is clean, crisp, and oh so glorious! Behold these images:
\
original photo link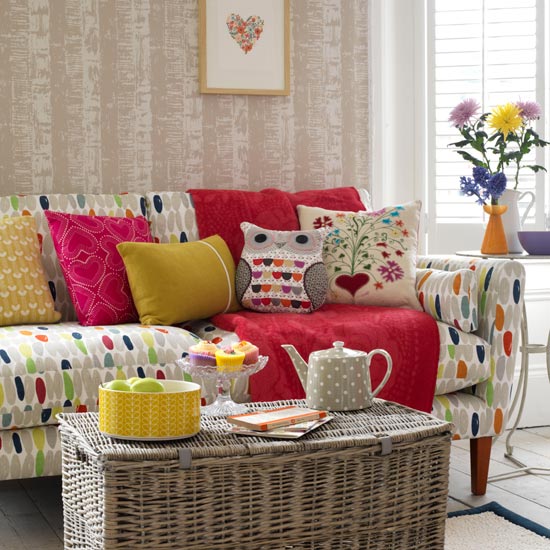 I decided to do a bunting for the new year that would reflect this love of the north lands as well as the desire for a crisp, clean slate on which to write a new chapter.
Ta-da! Our own little Scandinavian Style bunting proudly hangs in our kitchen. It says Happy New Year in Dutch: Gelukkig Nieuwjaar.
To make this, I simply free handed a little triangle then traced it onto some old dictionary pages. I then free-handed some letters. You can always print directly on the dictionary pages (or whatever you use) or even use stencils. Or, if you're feeling very industrious, embroider each letter. That was my original intent; had I stuck with that this would have been ready for the new year...2016!
After the lettering, I used the same little triangle to draw matching fabric buntings. Now for the fun part (and all the work!): choose your color and blanket stitch around each little bunting (if you need a tutorial on how to blanket stitch,
THIS LINK
will take you to a video which will show you how. It's a little blurry but it gets the job done). Trace over all the letters (if you did them in pencil like I did) with black ink so they can be seen from at least across the room. Then, grab a lovely piece of ribbon, length of fabric, or some hemp twine and attach.
Hang your bunting where all the world can behold the glory of your creative prowess!